Today we meet Maeve, from Philadelphia, PA, USA. I know Maeve from the Putty Tribe but she already knew me and the Passions Pilot website before. That is so cool!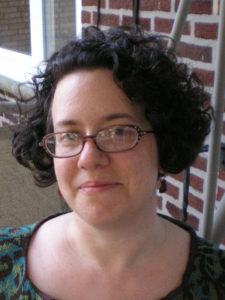 We had a long chat and found out that we both have a degree in arts and are both interested in the law of attraction and so many other things. We're multi-potentialites after all.
Maeve is a life coach who wants to help people pursue their dreams and find balance in their lives. But she's also an artist and an aspiring writer. I will let her do the talking now. Enjoy the interview!
The road to life coaching is a path of self-discovery
Hi Maeve, thank you for doing this interview. Can you please tell us a bit about yourself and what you do? What is your story?
Well, my name is Maeve Payntr, I'm 43 and from Philadelphia PA, USA. I have practiced making art since I was old enough to hold a crayon. My Dad saved every scribble I ever made. I love most creative practices but drawing and painting are my specialties.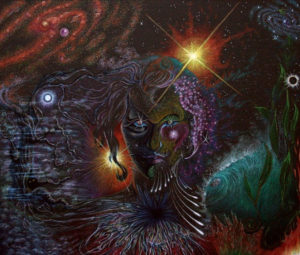 I attended several schools finally ending with a BFA in illustration. I tried Architecture and Fashion Design briefly. Unable to find work in my field, I ended up in an office setting for 12.5 years.
An illness of Grave's Disease in 2009 set me on the path of self-discovery. I wanted a change and the Universe gratefully assisted. There's nothing like an illness to shift your priorities and get you to fulfill your purpose.
I stumbled upon a Health Coach training program with the Institute for Integrative Nutrition as both a means of learning how to heal my body and build a business for myself and give up the office grunge.
I continued my education and acquired a second certification this time in Life Coaching and as a Law of Attraction Practitioner. I am immensely passionate about new age topics like EFT (Emotional Freedom Technique) and Crystal therapy and practice Magick, Eclectic Wicca and Divination. I am a certified Angel Card Reader.
I coach men and women of all ages to pursue their dreams and find balance in their lives. I'd love to say that I focus on a particular group of people but at the time of this interview, I do not. It's the multi-potentialite aspect of me that I can't pick just one.
What if I skip over someone because they aren't in my niche but they need my help? I enjoy working with people needing guidance with career and creative goals. I also love being the spiritual counsellor and metaphysical guru.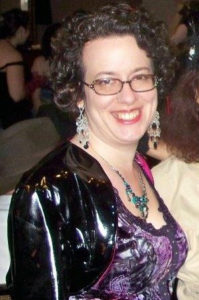 Obviously health and wellness are important to me and so many individuals need a coach to help them lose weight or heal from illness. I guess I'm a one-stop shop.
If I had to focus on one area, it would be to coach people to pursue their dreams, helping them find confidence and learning the action steps needed for success. I know what it's like to almost give up.
But I believe in what Debbie Ford once said: "If you didn't have what it took to make a difference in the world, you wouldn't have the desire to do it. You are not designed to have desires you can't fulfill."
Lastly, I also enjoy story-telling and am an aspiring writer. I am currently working on both a fiction novel and a wellness book.
Great! As you know, I'm an avid reader, I'm looking forward to reading the books you're writing. Finding out you're a multi-potentialite is a very special moment for all of us. When and how did you find out you're a multi-potentialite?
When the realization came to me that I am a multi-potentialite, I knew it by another phrase, Renaissance Soul. Approximately 10 years ago, I read Renaissance Soul by Margaret Lobenstein and I was relieved to find a label that truly reflected my nature.
For the first time in my life, I wasn't a freak. I wasn't lazy and unfocused for not sticking with something. I wasn't suffering from delusions of grandeur. I am in fact a beautifully multi-faceted individual.
The word multi-potentialite came to be a part of my vocabulary after hearing Emilie Wapnick's Ted Talk and reading the many inspirational articles on her website.
Not long after, I read Wishcraft by Barbara Sher. She laid out the process for finding your interests and how to set up a plan to pursue them as a career. Between these two empowering women, it was then that the concept of living my passions and generating income from them collectively formed in my mind and since then I have worked to make that my reality.
The courage to follow your heart
That is so awesome! And thank you for adding two more books on my reading list. Tell me, what were or are your biggest successes?
I would have to say that my biggest success has been walking away from what no longer served me. Although I took action solely based on emotion, it was the best thing I ever did.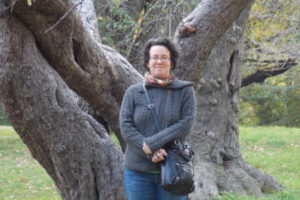 In 2012, I quit an office job that was quite literally sucking the life out of me. My health was declining, my co-workers were angry that I was pursuing further education and trying to talk me out of it.
You see, some of your family and friends will either fear your multi-passion-ness or they will be green-eyed over it. It takes courage to follow your heart and tell the world that you will in fact succeed. That was 4 years ago and although it's been a rough road, I have come out the other end wiser and with priorities clearly in place.
I'm so happy it all worked out well for you. What were or are your biggest struggles or roadblocks for organising your time / your life, being a multi-potentialite?
Time management is by far my biggest struggle. Mostly because of having so many interests, I tend to flutter from one to another like a butterfly in a field of flowers. Not knowing which interest or goal to focus on because in my mind they all have the same level of priority.
While being so obsessed with goals and interests, we forget about self-care and building balance in our lives. It comes to an all or nothing mentality and if I can't maintain a daily practice of anything, I have failed.
My struggle of being a multi-potentialite was first in the denying of it. I accepted the berating of others that having so many interests and goals was a bad thing. That there was something wrong with me that I couldn't pick just one.
For years I experienced the harshest self-judgement and criticism that I would never amount to anything worthy. Sometimes we are cruelest to ourselves. It has been a struggle to reprogram my beliefs and see the truth in my potential.
I can imagine that was very hard. Do you have a solution for it? How did you manage to win the struggle or get around this roadblock?
Having one master list of goals gets the clutter out of my mind. Then another list of immediate goals for a set time frame help me focus on what to do now and what to save till later.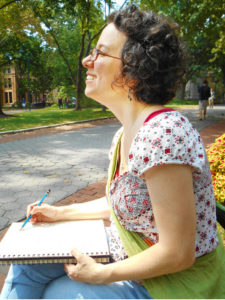 Accountability is a great motivator for me and having a social group of fellow multi-potentialites keeps me on target. Once I accepted who I am and found my Tribe, I am nourished at a soul level and far more productive.
To be honest, it is in pursuing my spiritual practice that I have found my true self and have begun the healing process. I kept asking the Universe for guidance and then all of the sudden my life fell apart. When there is nothing left, it is in our darkest hours when we are plagued by fear and doubt that we tend to ask the unseen for guidance.
All I had left to focus on was a spiritual practice and having ignored it for so long, I was sternly redirected to immerse myself. It was there that the answers came and I slowly discovered my worth.
We forget to love ourselves and nourish the various sides of self. Affirmations and positive self-talk daily help keep me in a healthy mental state. Meditation is key for me to be in a place of self-love.
Tips for other multi-potentialites
Is there any tool or resource you can give us that made a big impact on your life and that could also help other multi-potentialites?
Right now the biggest impact in my life has been joining the PuttyTribe. It is not uncommon for multi-potentialites to become isolated or suffer from loneliness because our family and friends don't get the fact that we have so many interests.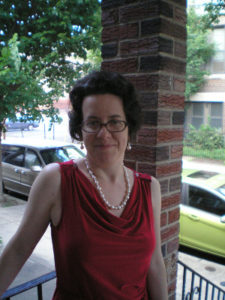 So we shy away from socializing with crowds that leave us feeling empty and insignificant. Being surrounded by and interacting with others just like ourselves, can be the life experience that heals your soul from years of misunderstanding.
I can't emphasize meditation enough to find peace with yourself. Journaling is great when you can't connect with a like-minded friend. It is essential that you get the self-criticism out.
These are really great tips. If you could give us just one advice, what is this one and best advice you can give other multi-potentialites?
Don't give up on your dreams!
There will be naysayers. People who will tell you to pick one thing and stick with it. Others will try to diminish your gifts. Avoid them. See yourself as the beautiful, interesting genius that you are. Embrace it.
Just think, how cool is it that you love the variety of things that you do and continue to seek out the new and unexplored sides of yourself. Most people don't ever take the time to look within and expand their interests.
Your multi-passions make you unique and the world needs the energy that only you can give.
"Contrary to what you may have been taught, there is nothing frivolous or
superficial about what you want. It isn't a luxury that can wait until you've taken care of all the "serious" business of life. It's a necessity.
What you want is what you need. Your dearest wish comes straight from your core, loaded with vital information about who you are and who you can become. You've got to cherish it. You've got to respect it. Above all, you've got to have it. And you can." Wishcraft by Barbara Sher
That certainly is excellent advice and a great quote from Barbara Sher! Another book for my reading list 🙂 If people want to get in contact with you, where can they find you?
First of all they can have a look on my website and read some articles on my blog at https://www.dreamintendsucceed.com/
If they want, they can drop me an e-mail at [email protected]
And they can also find me on the following social media:
Now, everyone knows where to find you. I wish you lots of success with your arts, the coaching and all your other interests and passions. Thank you so much for sharing your experiences, tips and advice. I'm sure they will be very useful to other multi-potentialites. Thank you very much for this interview!
Your view?
Meet Maeve, who coaches people to pursue their dreams and find balance in their lives