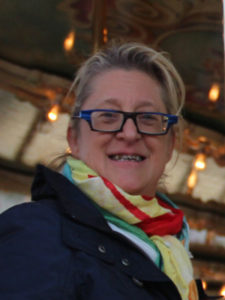 Hi,
My name is Nickita and I'm the creator of Passions Pilot, a virtual hub for multi-potentialites, where it's all about embracing your multi-potentiality, taking control of your life, doing more of what makes you happy and finally finishing your projects.
If you would like to know more about me, please check out the About page.
In my first blog post "Passions Pilot: What is this blog about?", I explain what this blog is all about, what you can expect and and what the benefits can be for you. To help you I've also put together all kinds of resources (recommended books, courses and software) that could be useful for you. You can find them in the Passions Pilot Toolkit.
And if you're not sure whether you are a multi-potentialite or not, you can take the quiz in "How to Know if You're a Multi-potentialite".
I wish you lots of fun, exploring all of your ideas, interests, passions and projects and especially. Enjoy reading the Passions Pilot website and be a part of the Passions Pilot community.
Let's get started now! First of all, subscribe to the Passions Pilot Newsletter and get FREE access to the course "Setup Your Passions Portfolio in Five Easy Steps".