With this article I am starting a new category of articles and that is 'Interviews with other multi-potentialites'. In these interviews I ask them about how they live their multi-potentiality, how they found out about it, how they organise all their passions and projects, what their biggest road blocks are, how they manage to solve these issues, etc… You really will get to know them!
The first interview is with Souad, a very courageous woman, living in the middle-east who just found out she is a multi-potentialite. We actually e-met on Twitter and started chatting. Very soon I felt like we had been friends for years and she didn't hesitate a for moment when I asked her to do an interview for Passions Pilot.
So here we go. I hope you enjoy the interview.
Who is Souad?
Hi, Souad. First of all, thank you for doing this interview. Can you first tell us a little bit about yourself? What is your story?
Sure, My name is Souad, I turned 36 this year, I am Lebanese and I am living with my husband in Beirut. I am an entrepreneur by birth and a workaholic. Actually, I enjoy taking up new challenges at work and I live to undertake new ones every day!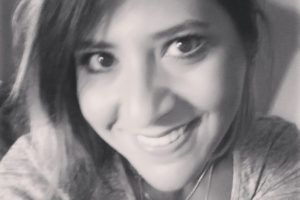 My life was full of downs rather than ups. I come from a broken home (parents divorced, I met my mom for the first time when I was 29); I was an only child with complicated relationships between myself and my parents and immediate family members. Although, I love them to bits and they adore me, I have the feeling that I've never fit in, I still don't but I've come to terms to accept that.
What do you do professionally?
Business wise, I have three startups up my sleeve, one was a chocolate factory and workshop, the second one was a bakery for luxury cakes and bakes and the third one was a signature café in 'La duree style'.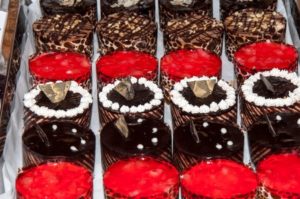 Last year, my husband who is also my business partner, and I have lost all our money. We had a Qatari national as a sponsor and partner in the cakes and café startups, who kicked us out as soon as the café was ready to open in the The Pearl area in Doha.
So now we are trying to get back on our feet, which isn't easy to do, especially with the economic situation in Lebanon and the area around. But hope is always there, so are determination, imagination and the WILL to succeed.
Throughout 16 years, I have worked in supply chain, operations and branding amongst others in Lebanon and in the Gulf Cooperation Council (GCC) countries.
I am also an animal lover and advocate. I have created a Facebook page with a vet friend which is 'ARIL' (animal rights in Lebanon) with the hope of turning it into a Non-Governmental Organisation (NGO).
About multi-potentiality
When and how did you find out you're a multi-potentialite?
Actually that was just one week ago, after watching a Ted talk by Emilie Wapnick.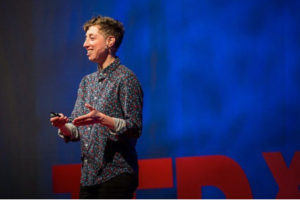 A friend of mine shared it on Facebook and that's how I discovered the term multi-potentialite. And although I have always avoided labels, this term described my true self and how my brain works. It felt good to know that others around the globe share my approach and how I see myself as successful despite the perception of society, which branded me as a person with no focus, with no true calling, who is changing jobs continuously.
What were or are your biggest successes?
On a personal level, staying positive and never losing faith is a big achievement for me. And on a professional level: The start-ups of my three businesses, the chocolate workshop, the bakery and the café. But also snatching the best reviews from the toughest employers I had.
About staying positive and keeping your focus
What were or are your biggest struggles or roadblocks for organising your time, your life and being a multi-potentialite?
All struggles are real and of the same magnitude.
The first one is having to deal, on a daily basis, since childhood with all the comments about inconsistency, lack of concentration and what everybody considered as living with no purpose. I'm always fighting the feeling of thinking less of myself and falling into the abyss of the never ending self-comparison to others. Especially when I hear family members say in admiration of "successful" people "oh look at them, look what they have become!"; Of course, based on the standardised criteria of success.
But my most feared struggle is time management and losing focus whilst handling multiple projects and juggling incoherent tasks together.
Do you have a solution for it? How did you manage to win that struggle?
Like I said before, by focusing on the positive and believing in myself at all times. I never succumbed to the "lectures" I got nor the potential limiting comments.
As for staying focused, I recently discovered that being out of focus is the first step in managing my time and concentration.
That's a very interesting approach! Can you please tell us more about that?
I transformed my out of focus zone into the pre-productivity activity. E.g. I take this time not to get lost in the vast space of ideas. Instead, I would note down or record any idea that comes into my mind pertaining to the project at hand and then move on to organising these ideas, by stage, priority, relevancy etc… And from there I would build an action plan.
Tips for other multi-potentialites
That's an excellent idea! Is there any resource that you can give us that made a big impact on your life and that could also help other multi-potentialites?
There is no specific resource. Just one thing to do for yourself: always dig deeper and deeper, you will discover amazing things about yourself everyday.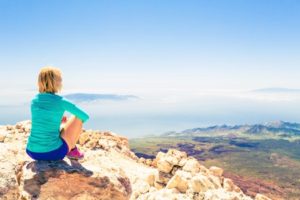 That's a great tip! If you could give us advice, what is the best advice you can give other multi-potentialites?
First of all: Reading a lot, about everything. And then, engaging in conversations with kids and seniors. People don't do that enough, but it helped me and it still does. It helps to keep lit the enthusiasm in me from childhood and I can balance it with the serenity and contentment that seniors and experienced people have gained going through all stages of life.
Awesome! And I totally agree; Children and older people make you see the world from another perspective. If people want to get in touch with you, where can they find you?
Well, I'm very active on social media. People can find me on all of these:
Facebook: https://facebook.com/souad.alchallah
Twitter: @elhalabysouad
LinkedIn: Souad Al Challah
I also have a blog under trial: www.mashrou3blog.simplesite.com
Or they can drop me an email at [email protected]
Well, sure there's a lot of choice to get in contact with you. I wish you lots of success with your projects and passions. Thank you so much for sharing your experiences, tips and advice. I'm sure they will come in very useful to other multi-potentialites. Thank you very much for this interview!
Your view?
Meet Souad, who discovered she's a multi-potentialite just one week ago