I want to tell you a true story. Not so long ago, we wanted to redecorate our home office. The project was fairly simple. We would take everything out, paint the ceiling and the walls and put everything back in again. So we started to empty the room, we chose a nice colour for the walls and started painting. My husband and I had taken one week off to do the job.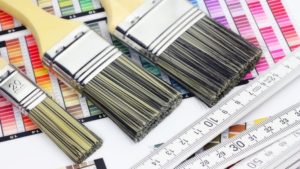 We soon realised that we didn't want to put back all the old furniture, so we went out to buy new cupboards, desks and chairs. Then we had to assemble and hang the cupboards ourselves. Doing this, took us two more weeks.
Now that we had new cupboards we wanted to rearrange things, sort out what we were regularly using and needed to keep, and things that could go to an archive. Only, for the archive, we needed to create some space in the basement where we could put the stuff.
Then, we wanted to get rid of our old computers that we were not using anymore, so we had to delete all the data on it before we could give them away or sell them on eBay. But, we don't have an eBay account so we would need to create one. And now that we're on it, it would be better to have a PayPal account as well, wouldn't it?
Do you want to know where the project is now? The painting is done and the new furniture is installed. But the old furniture and computers are still waiting to be donated or sold. We still don't have an eBay or PayPal account and there are still huge piles of documents to file or archive and office things to sort out.
What happened to the nice and simple project?
Does this scenario look familiar to you? You start out with something small and simple, and before you know it, your passion project has become a giant undertaking, that is never going to be finished.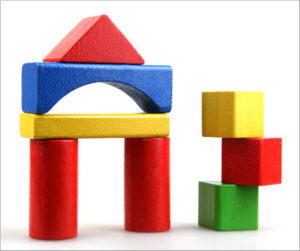 Let's analyse, step by step.
What went well?
We planned a project to paint the ceiling and the walls of the home office and we finished that in the week we took off to do this.
We bought the new furniture, assembled and hung the new cupboards and finished this as well. The home office looks very nice now.
What went wrong?
First of all, we didn't look at the whole picture. E.g. creating space in the basement for the archive was needed but wasn't in the plan.
Once underway, we added new items to the plan E.g. buying new furniture was not included in the initial plan and took two extra weeks.
We underestimated a lot the decluttering part and everything related to that E.g. setting up eBay and PayPal accounts and using them.
We don't feel like the project is a success because it is still not finished.
In project manager's language, what happened is called 'Scope creep'. The scope of a project is everything that is part of that project. And 'scope creep' means that a project starts small but a lot is being added to the scope along the way.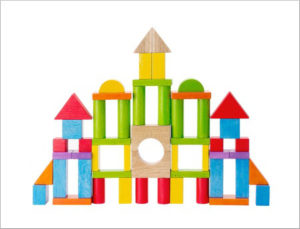 It's like shooting a moving target! And this is one of the main reasons why projects don't get finished.
Some tips to avoid scope creep
Look at the whole picture of your passion project, think things through end-to-end and list all the tasks that need to be done upfront instead of discovering them while you're executing your plan.
Split your big passion project or programme (the whole set of related projects) into small passion projects so it is easier to finish them one by one.
Don't start too fast. The time you invest in creating a passion project plan is not lost. You will win it back in the execution of your plan.
If you are a perfectionist, you will see all kinds of things you would like to improve while running your passion project. Stick to your initial plan and do the improvements later in a separate project.
If you like what you're doing, it is easy to keep going on, on a specific task even if it's not necessary, just because you like it. Be aware that this is keeping you from finishing your project.
So, now you know all about scope creep and how to avoid it. Knowing just this and being aware of it will give you a huge advantage: You will now be able to finally finish the projects you've started.
Your view?
The number one reason why your passion projects don't get finished