In the small shopping mall, close to where I live, there are always two beggars. They greet you when you enter the shopping mall and they politely say "Thank you, have a nice day" when you give them something. But they intrigue me because they are just sitting there and it makes me wonder if they have nothing better to do. I mean, I guess that they could do something more useful, something that gives them more money than just sitting there begging. Or maybe not.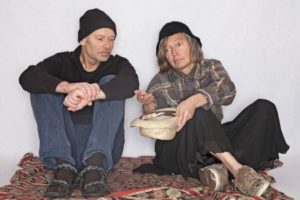 That makes me wonder how much money they get in an average hour because I don't see a lot of people giving them money. Anyway, the little money that they 'earn' on average in one hour, apparently is what is worth one hour of their time for them; One hour of sitting at the entrance watching people pass.
And what is your time worth? I guess that depends on the activity. There are activities that you love doing so much that you actually pay to be able to do them; for example your hobbies.
There are also activities that, if anyone would ask you to do them, you would answer "No way, not in a million years, whatever you pay me". And for other activities that you are willing to do, you get paid to do them. If you have it all worked out, you get paid for doing things that you love to do.
So, if we leave out the things that you will never do anyway, there must be some kind of balance in your life between activities that give you money and those that cost you money.
Time is money
I'm sure you heard the expression: "Time is money". Only they never really say how much money. Or is it different for everyone of us? Let's try and put a figure on it. Caution: the figure must be a net figure, net costs and expenses.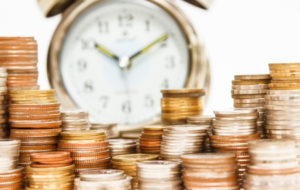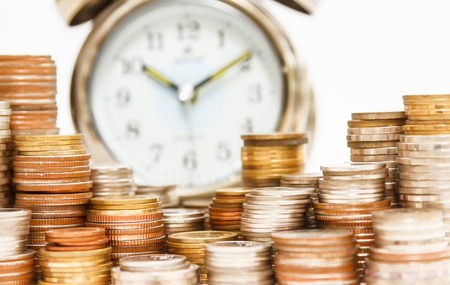 What I would do is to split the question in three parts.
1) How much money do you need per month just to live? You know, just to pay housing, water, electricity, food, etc., the pure basics.
If you divide this amount per month by 170, you get the minimum amount that your time should be worth. Why 170? This is the average number of hours in a full time job per month (40 hours per week multiplied by 13 weeks in three months divided by 3 months and rounded).
So, this is the minimum amount that you SHOULD get paid, so you can live. If you get less, then you had better look for a way to up your game to this absolute minimum. If you get paid more, then you can choose: Either to work less, live with the minimum and spend the time that you freed up on your passions, if they don't cost you money. Or, with the extra money upgrade your life and spend some money to make your life nicer and easier. Or you can do both.
But what is your spare time worth? And how about "Passive income"? You find the answer in part 2 of this article, but this is for members-only. You can become a member of the Passions Pilot community for free by signing up below.
How much is an hour of your time worth? (Part 1/2)