Like everything that exists, every project has a life cycle. Just like an animal, a human being, a product or an event, a project is 'born', grows, gets up to cruise speed, slows down and dies.
This is the project's life cycle in a nutshell, but there is more…
The essential steps before starting a project
1. Inception phase:
It may sound contradictory but the inception phase starts before the project even exists.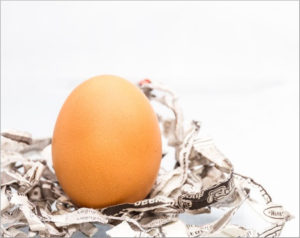 The very start is just a thought or an idea. In general the ideas come into our mind because
We need to solve a problem or
We want to improve something that already exists
A new idea always has links with something that already exists.
We, multi-potentialites, are very good at this phase; our creative minds create ideas for interests, passions and projects all the time. That's where it comes in handy to collect all these ideas in a dream catcher, so you can get back to them later.
2. Project or not?
The next step is to decide whether the idea is worth spending time on, or not. Should we add this interest, passion or project to our life, yes or no? Too often we easily start up a new project and we drop it as easily. But at this point, we already invested some time and energy in it. It's better before starting to ask yourself a few questions.
What are your objectives?
Will you be able to spend enough time on it so you have a good chance to succeed?
How important is this new interest, passion or project for you?
Does it match with your life style and if not, are you willing to change your life style?
When you will want to exit, what will be your exit strategy?
I guess the final question is: Stop or Go?
For us, multi-potentialites, it is hard to take this decision. We just want to do it all, don't we? Alas, it is not possible to do it all.
The essential steps during the life of a project
3. Start of the project
So you decided that this interest, passion or project must absolutely be a part of your life. Brilliant! A new project is born, congratulations 🙂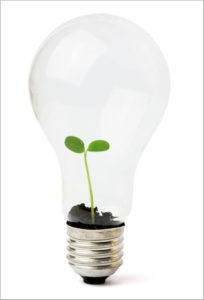 In all enthusiasm, before you start executing your project, again, ask yourself a few questions:
What are the objectives of your project (see point 2)? If you are using the word 'and' consider splitting the project.
What are the boundaries of your project? What do you consider a part of your project and what is probably related but should not be a part of it ? This is known as defining the scope of your project.
What criteria must be met to call it a success?
What will be your exit strategy when you want to close the project? You can either close the project because your objectives have been met or close your project prematurely for reason X, Y or Z.
Once we're excited about an idea, it's hard to stop us, isn't it? We, multi-potentialites, we love starting new projects. And answering all these questions before starting to work on a project will seem like a burden. However, doing this at the start, will increase your chances of success spectacularly.
4. Project plan: Define what needs to be done
The first step is usually very clear but it is a good habit to break down your project in blocks of tasks or activities that need to be done. This way you have a good overview of the entire way you need to go from the start till the end.
Based on your objectives, your project scope and boundaries and the success criteria you can now make a list of tasks and activities to be done.
Some people will say that, as part of your project plan, you need to setup a time schedule as well. You can make a rough estimation of when you would like to finish but don't see them as carved in stone. Detailed time schedules don't live very long (see 7 reasons why scheduling your tasks list doesn't work).
5. Project execution
This is the moment you have been waiting for! You can finally start working on your project. Dive in, learn, get good at it and work towards your objectives.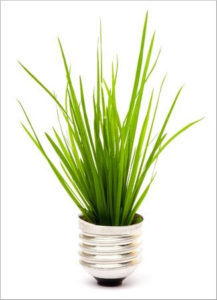 In this step you perform the tasks and activities you have defined in the previous step.
It is possible that you see new tasks and activities, that need to be done too and that you haven't defined at the start. That's just normal and it's OK.
Just pay attention that the new tasks and activities are still within the scope and the boundaries that you have set at the start. If this is not the case, put them in a new project to do later.
6. Monitoring and controlling
Monitoring and controlling activities is most useful when other people need to perform the tasks. You will need to see that
The right tasks are done
That they are done by the right person
That they are done in the right order
That they are done on time
That the quality is high enough
And that the price is correct
If you are the only one working on a task, in general, you are automatically performing these controls.
The essential step to close a project
7. Project closure
At a certain point in time, a project needs to be closed. The best case scenario is that it comes to an end because the project objectives have been achieved. In other cases, the project is closed prematurely, before objectives have been achieved.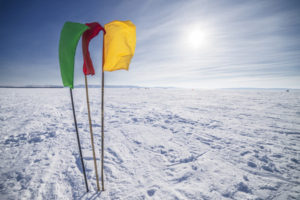 The worst case is known as 'Dead by starvation'. You just abandon the project and leave it where it currently is by not giving it any attention, time or energy anymore. Maybe you think that one day… when you have a bit of time… and you have nothing else to do… eventually… you will continue. That day will never come!
To close a project prematurely is not something to be ashamed of. It can happen. If a project has no reason to exist anymore, it should be aborted.
We, multi-potentialites, are closing projects all the time, especially if we see a new shiny object in the form of a new interest to know about, a new passion to pursue or a new project to run.
At this point, it is time to apply your exit strategy!
A project, is a project, is a project
My interest, passion or project is different. Is it? Really? The seven steps above are essential for every project, from the beginning till the end.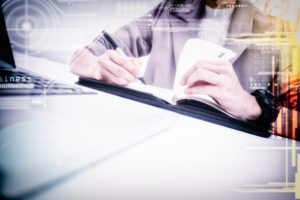 The best way is to write it all down. Writing things down, forces you to think about it. It will help you to get it clear in your mind and another advantage is that you will be able to return to it afterwards.
It will also help you to setup your personal passions portfolio. Want to know how to do that? Just put your first name and email address in the form below and click the 'Subscribe' button. After confirming your subscription in the email you will get, you will have FREE access to the course 'Setup your passions portfolio in five easy steps'.
Your view?
The seven essential steps in a project's life cycle and how to handle them